---
The Palmer Museum of Art seeks Penn State student volunteers to work with us on programs that encourage visitors to explore world-class art and exhibitions. Palmer Student Ambassadors (PSAs) will interact with the public, inspire close-looking with original works of art, assist in creating gallery activities, and host public programs designed for Penn State students and community members, like Art After Hours.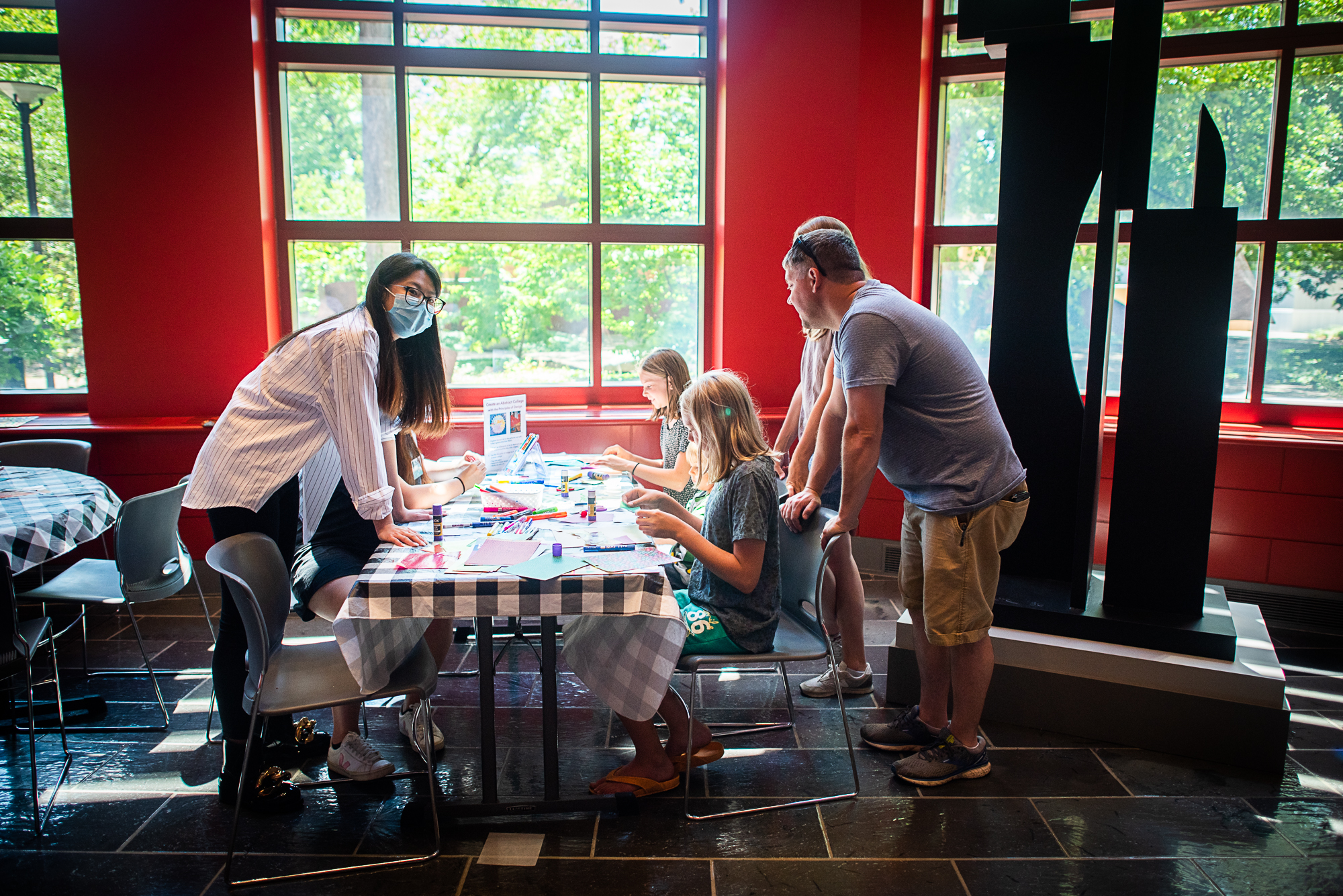 Previous art experience is not required, and students from all academic areas of Penn State are strongly encouraged to participate. Interested students must be comfortable with public interaction.
Ideal candidates will be interested in committing 2–4 hours per week. Availability to attend one weekly meeting (day/time forthcoming 12/9/2022) is required for training and program development, as is availability for a two-hour shift during Art After Hours and Family Day events (see dates/times below). Remaining hours are flexible and devoted to visitor interaction, independent work, or event participation.
NOTE: Spring 2023 weekly meeting day/time will be set by 12/9/22. 
Spring 2023 Art After Hours Dates:
– Thursday, February 23rd, 5:00–8:00 p.m.
– Thursday, March 30th, 5:00–8:00 p.m.
– Thursday, April 20th, 5:00–8:00 p.m.
Spring 2023 Family Day:
– Saturday, April 8th, 1:00–4:00 p.m.


SPRING 2023 PSA APPLICATION DEADLINE: Wednesday, January 18, 11:59 p.m.
Apply here to be a PSA!
For info, contact Keri Mongelluzzo, Educator for Academic Engagement and Access, at klm556@psu.edu.